Sign Mounting Options

Start with a secure foundation…
Proper preparation & installation are the keys to a long-lasting sign. The pedestal mount with cowling continues to be our most popular model, and we also offer many other choices to meet your needs.
Take a look at the mounting options below and call us with any questions or concerns.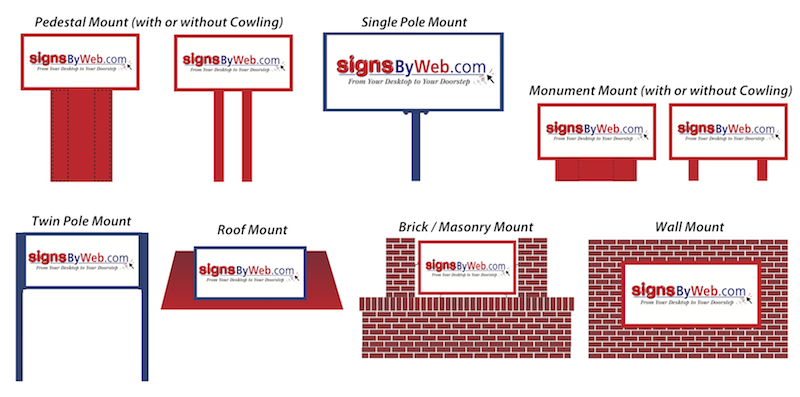 Shipping:
Approximately 60% of the country's population is within 500 miles of our production facility. We use our own fleet to deliver most signs within that area.  For clients outside of our delivery zone, we use brokerage services to allow freight companies to compete for business, giving you the best rate!
Installation:
Sign permits and installation should be considered before placing your order with Signs By Web. While we do not provide permitting or installation services, we can assist with locating an installer in your area and prepare detailed sign drawings for your landlord or permit approval.
Pricing:
Many factors are considered when quoting outdoor lighted signs, but it is primarily the size of the sign and the detail involved.  If you have a specific budget in mind, let one of our trained customer service representatives work with you to plan and prepare your purchase and answer questions along the way!