Projected Image Signs

What our Projected Image Signs are made of:
• Easy to operate projectors
• Bright and weatherproof lighting solutions for outdoor applications
• Custom images on metal or glass Gobos
• High Heat Resistance – using dichoric coating
• Perfect focus / Photo-realistic projection
• Gobos without Color Fading or Pin Holes
Our projected image signs can shine text, graphics, logos and photo-like images on to
every appropriate surface. Whether displaying company signage, at branded/sponsored events
or illuminating wayfinding and safety directions; projection systems harmoniously pair efficiency with the wow-factor.
It's a fact: Light, both in form and color, showcase products and events to full effect!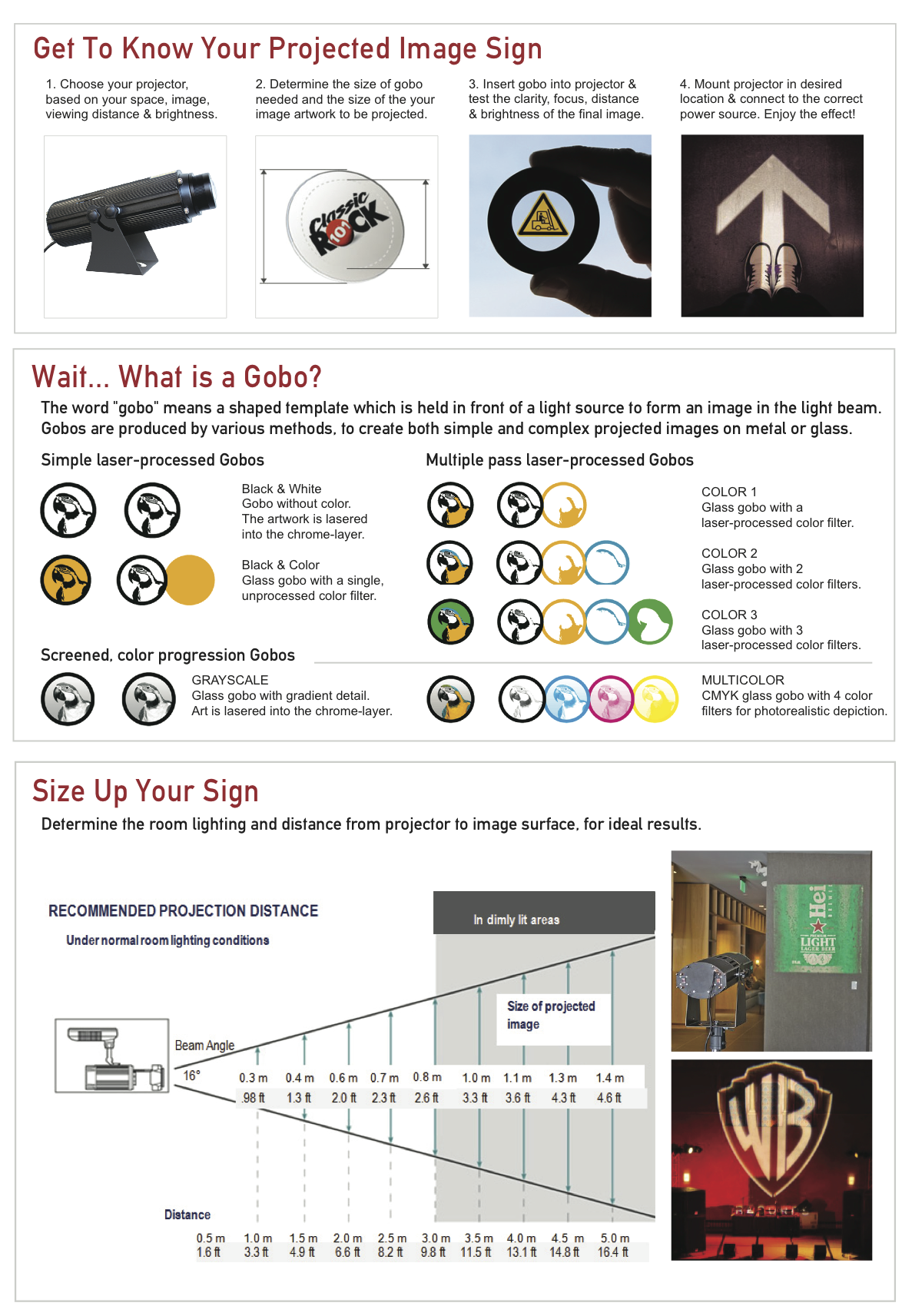 Download our

Need To Know Guide

for Projected Image Signs, to take our info with you!