Tenant Signs

What our Tenant Cabinet Signs are made of…
Extruded Aluminum Cabinet, Polycarbonate (Lexan) faces and bright illumination. Tenant signs are made from durable aluminum and clear vinyl graphics, in multiple face panels. These cabinet signs have Lexan faces, which can be changed as businesses move in or out. Many options and layouts are available to ensure that everyone has a place!
Your customizable options include:
• Aluminum cabinet paint color
• Applied vinyl or digitally printed graphics
• Energy-efficient LED lighting
• Mounting/installation method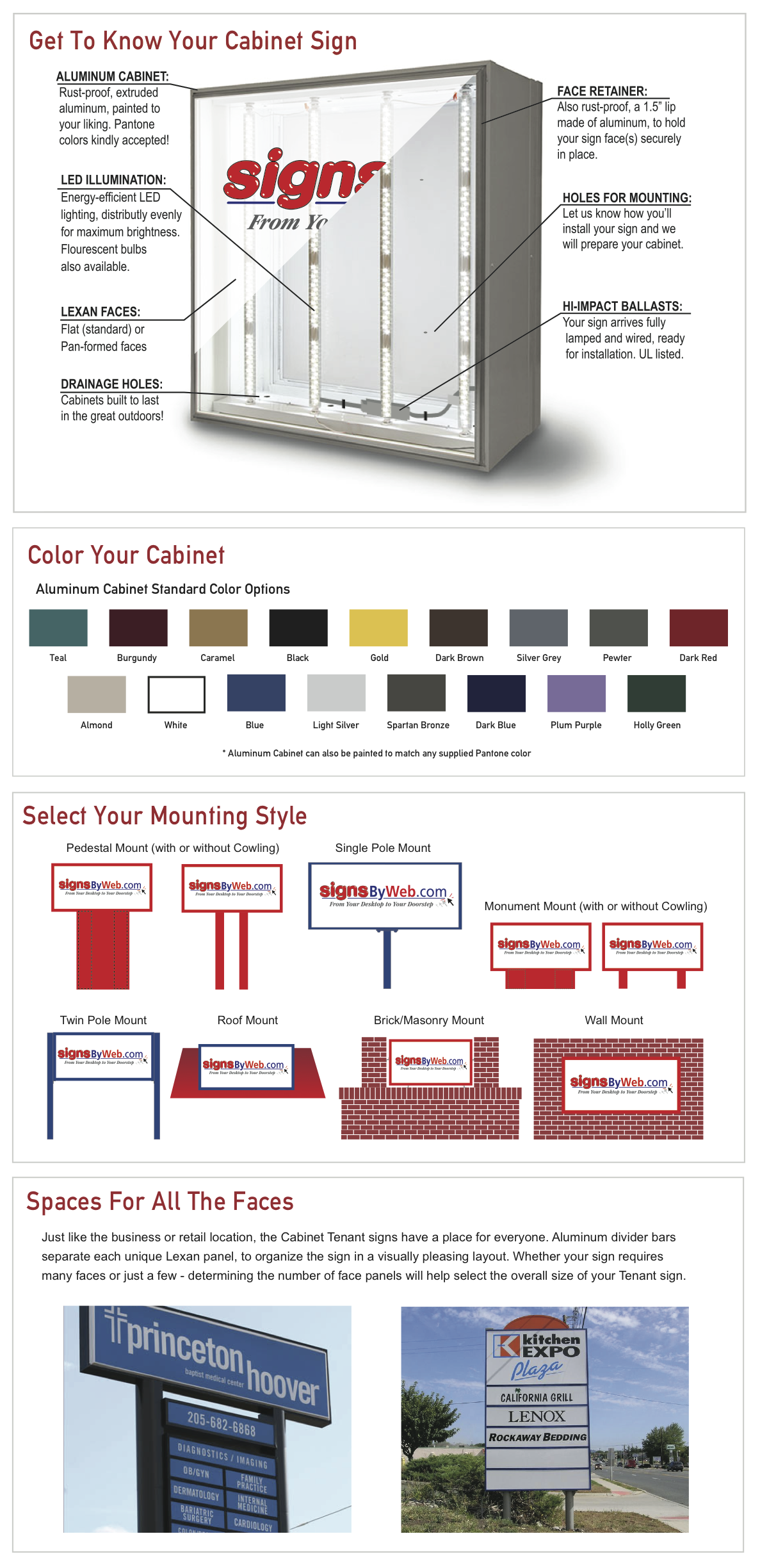 Download our Need To Know Guide for Tenant Cabinet Signs to take our info with you!


Shipping:
Approximately 60% of the country's population is within 500 miles of our production facility. We use our own fleet to deliver most signs within that area.  For clients outside of our delivery zone, we use brokerage services to allow freight companies to compete for business, giving you the best rate!
Installation:
Sign permits and installation should be considered before placing your order with Signs By Web. While we do not provide permitting or installation services, we can assist with locating an installer in your area and prepare detailed sign drawings for your landlord or permit approval.
Pricing:
Many factors are considered when quoting outdoor lighted signs, but it is primarily the size of the sign and the detail involved.  If you have a specific budget in mind, let one of our trained customer service representatives work with you to plan and prepare your purchase and answer questions along the way!